12 Oct 2022
Leaving Behind the Corporate Life
From humble beginnings, our founder Neelendra left his corporate career working at Multinational Organizations like GE, SABIC and Shell, to pursue his love of food. He brought with him the 26 years of quality experience that prepared him for the trials and tribulations of becoming a successful entrepreneur

First Indian Vegetarian Food Stall
He began sharing his passion for food by opening up a food stall at the SMU food court in Singapore, serving vegetarian Indian food. This marked the beginning of an exciting journey with a dream of bringing forth innovative solutions to the F&B industry.

Creating Out-of-the-Box F&B Concepts
The NJ Group Brand Experience & Service Standards have been created for NJ Group F&B restaurants to embody the service experience they share with their guests. These standards will form a basis for NJ Group to create new out-of-the-box F&B concepts as they gear up the current organization to become a successful NJ Group of Companies known around the world.
This essence is at the heart of everything we do. It is ingrained in our personality, our values, and the impression and promises we make to our guests.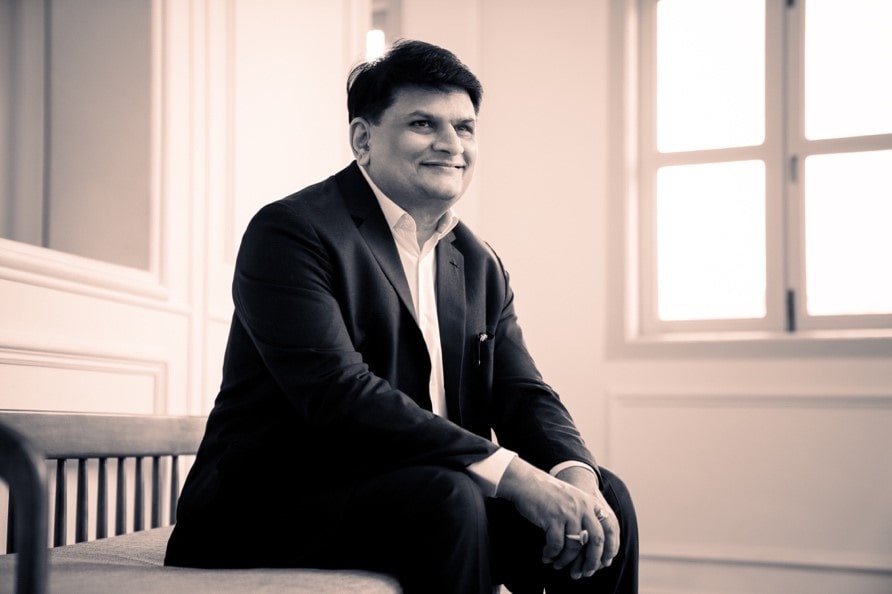 Neelendra always want to add more for quality and understood the need for modern technology's importance in business.
By 2017, Neelendra portfolio of businesses had grown to an impressive size he owns a successful restaurant chain with multiple outlets in Singapore called CALI, PEN & INC, and ZITIMAMAÂ world first baked pasta QSR model.
The business started giving fruits with the right amount of technology incorporation in NJ Group and purpose become the need for the organization.
Neelendra decided to invest in technology and grow the business and NJ intelligence was incorporated to solve the technical challenges and grow the business.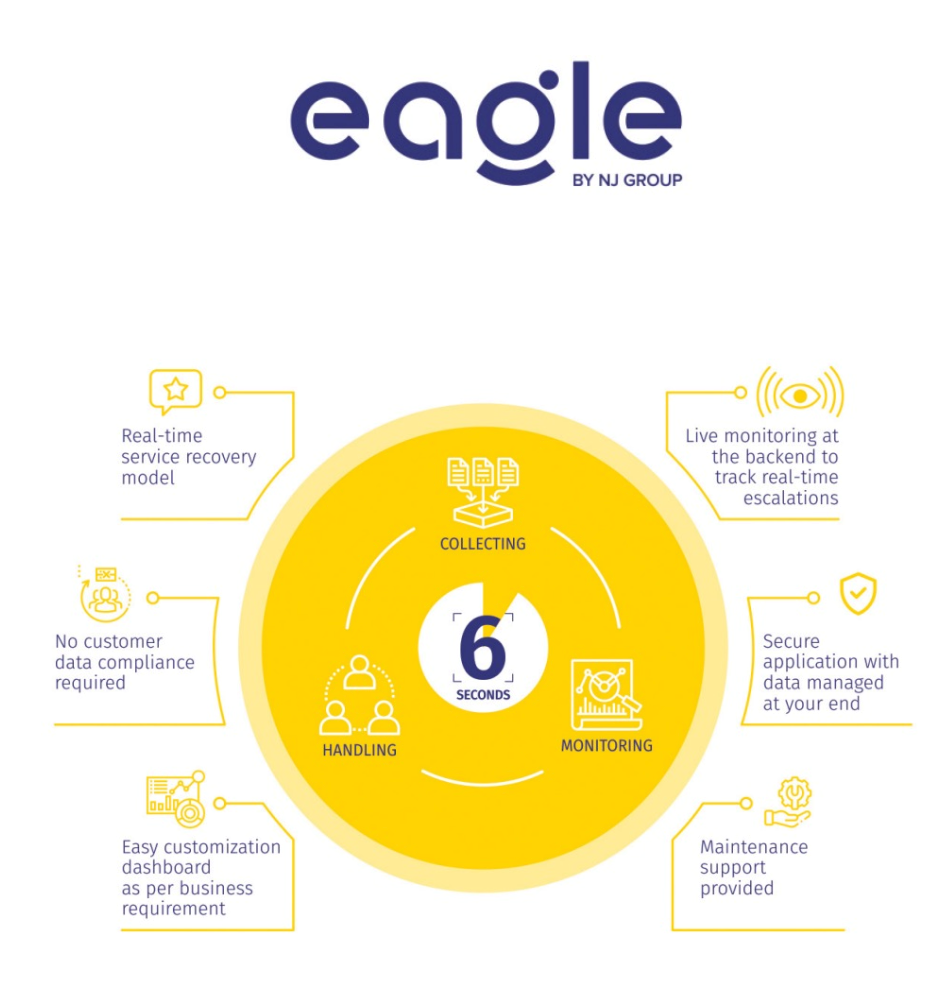 NJÂ has always aimed to identify issues that bug the service industry and implement solutions that make life simpler, for our guests and our staff. Our primary services are as follows:
SAS-based products: We have many in-house crafted IT-based innovative products which are one of a kind, designed for the ease and profitability of the businesses. They are simple to adopt and use without any complications of interfacing. Some examples are Eagle (AI-based issue identifier ), Scootr ( An innovative platform for home chefs ), Digital Avatar ( A virtual salesman ), Road Chef ( Roaming kitchen ), and many more innovative products like this.
Design Thinking: We also do design thinking for our clients where we bring in the experiences from the best minds of the industry and let their businesses grow.
Collaborative Models: We have developed various models of collaborative marketing that have already been proven with several businesses and are dedicated to creating more success stories
Internationalization: By leveraging the adoption of advanced technologies-based solutions among enterprises, NJ Intelligence aims to foster the innovation ecosystem at a global level.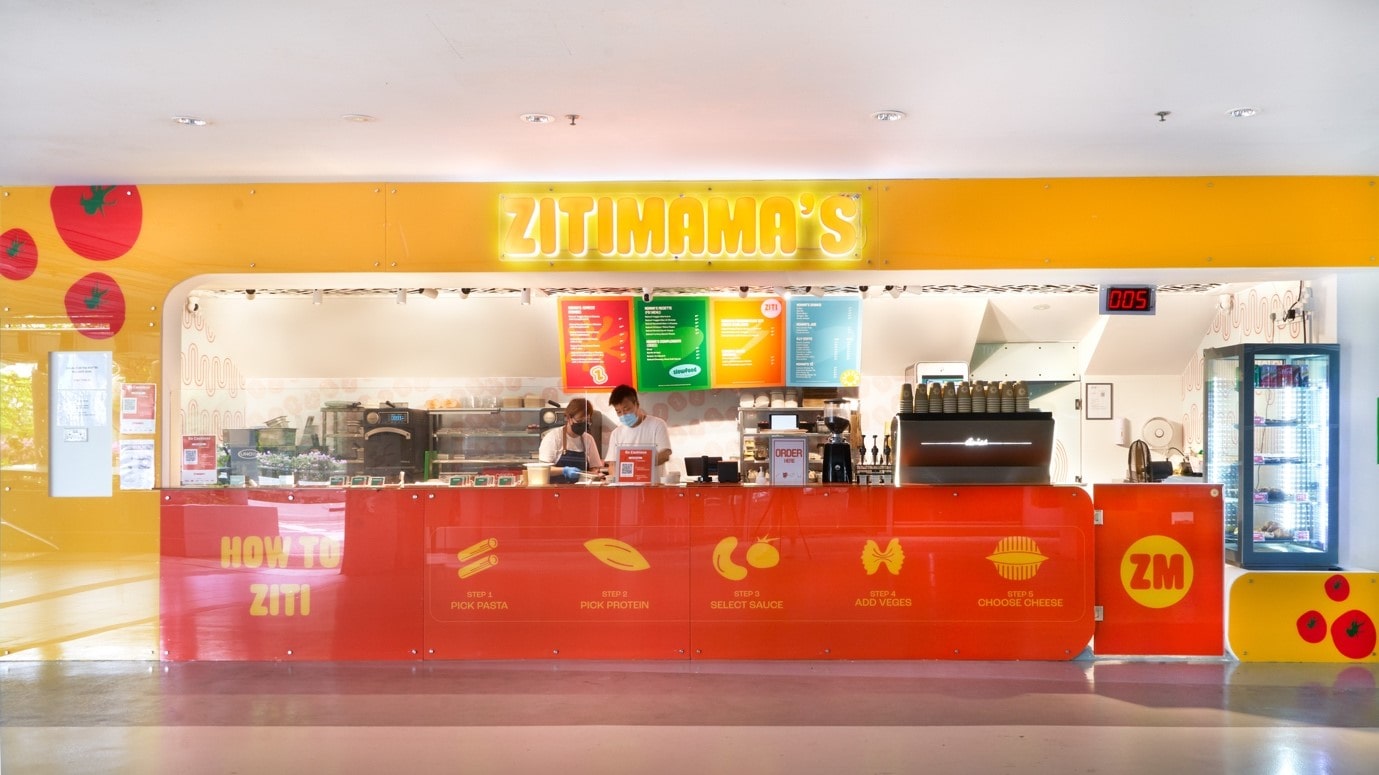 ZITIMAMA first baked pasta QSR model
NJ Group's latest development is the world's first baked pasta quick-service restaurant, known as Zitimama. While this in itself may not seem like a huge deal, it in how they sell their products that make a difference Zitimama utilizes an digital salesman that customers order from.

Vision: We want to revolutionize the hospitality industry with digital innovation and creativity to take delicious comfort food and turn it into something quickly served and fresh. To deliver an easily adoptable American-Italian QSR franchise model which could be run by any kind of group, with the help of technology.
Our primary business service is to enable customers to easily and quickly start their ZITIMAMA franchise with low investment, easy operations, and minimal dependency on skilled manpower. The way we have designed the ZITIMAMA model is that every corner including the cooking, recipes, interior, raw material, billing, operation management, and the overall QSR cycle is planned mostly automated and all the franchise owners will be able to deliver a seamless uniform experience to their customers across the globe, irrespective of their F&B experience.

The following unique key factors ensure the success of our franchise owners which are not available in any of the competitors:

I. Pasta has been missing from the QSR menu and there is a need for quick fresh pasta, simmered slow served fast.
II. Cutting-edge technology from cooking equipment to operations, ensuring a uniform automated experienceÂ
III. Minimal dependency on skilled manpower (A single day training to start your own ZITIMAMA
IV. Road chef-based delivery of fresh food to customers. It is like a roaming kitchen, available at the customer's doorstep with hot fresh food. (*Design complete. Development to start).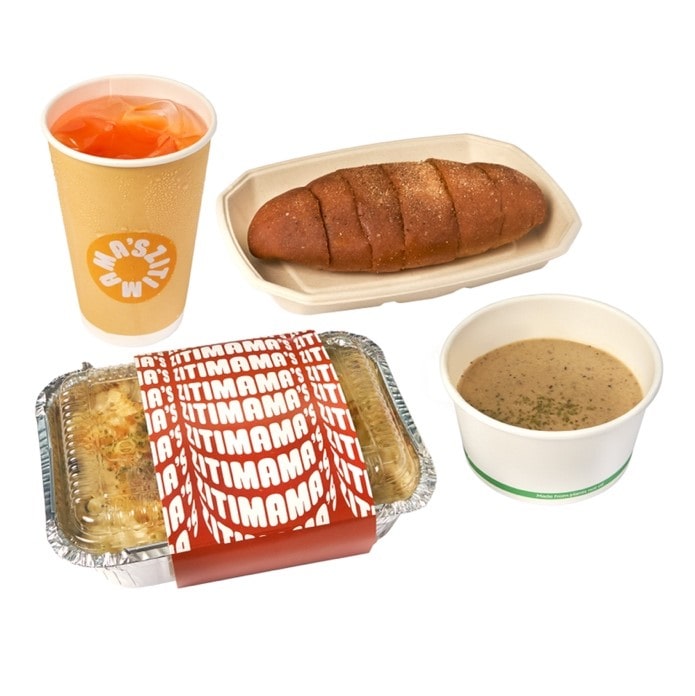 All our business, product, and services are innovative

Our primary model is out-of-box solutions based on real-time feedback with rational usage of technology, which leads to minimal competition most of the time because of the uniqueness of the products. We always aimed to identify issues that bug the service industry and implement solutions that make life simpler, for both customers and service providers.

Our thought process before start working on any of the products makes us unique and innovative. We always intend to limit the usage of complex technologies and maintain the balance between over-usage and under-usage of technology. The simplicity of usage and maintenance of our product for customers is one of the key parameters.
Based on our issue-identifier approach, associated with the real-time test-beds, in combination with our domain experts, we have been able to create the solutions that active the issues by correct identification of root cause, and that too at a low cost.
Eagle - With the aim to tackle the biggest challenge of identifying the problem statement with the help of Artificial Intelligence and data analytics, while collecting, monitoring, and handling customer feedback in the service industry.
Scootr - an online platform that empowers unique bands, and rare home-made food creators, with reach and market exposure. Based on collaborative creation and consumption, this platform opens the world of home-crafted food items to a vast and discerning audience looking for quality home-cooked dishes.

The common approach across all our solutions is we identify the root cause of problems in businesses and experiment on the same with the help of our techno-functional expertise.

We grew our business during COVID 19

Though COVID-19 was one of the worst times people ever faced in history, from a technological point of view, it was an opportunity to maximum utilize the power of IT solutions. We quickly and closely observed the key challenges faced by businesses, especially the service industry.
We got the high advantage of having our own spectrum of service-based businesses in Singapore which only gave us the edge in designing the solutions based on real needs but also provided the easy test-beds to implement those solutions hassle-free.
Finally, the key growth factors for us are:
I. Combination of modern technology with our existence in the service domain is a unique combination and it's quite comfortable for us to try anything new.
II. Marrying domains of Food and Technology with an experienced Management Team, an Expandable Model, and Established Brand Equity are our core strengths which ensure our sustainability. The unique features of roaming kitchen, digital avatar, and employability of unskilled manpower ensure engagement and sustainability. Low investment and minimal operational management generate a good opportunity for newcomers.
III. ZITIMAMAÂ is a young vibrant brand for millennials and has many interesting features which do not exist anywhere in the current market. And we need a lot of further support and expertise in terms of publicity, mentorship, and financial support, to reach to bigger shape globally.
IV. We aim to be the first QSR franchise model to have a maximum number of units at the global level in two decades.